Encore Electronics signal conditioning instrumentation uses multi-pin, military-standard bulkhead connectors for signal input wiring and BNC connectors for outputs.
Working to your specification, Encore can modify our standard rack configurations for connection with your existing equipment.    Whether it's custom made interconnect cables or modifications to our GPSC rack ,  we offer a complete line of mating connectors to meet your specific requirements.  Our team of experienced Sales and Engineering personnel will make sure you get the right quantity of the right connector at the right price.
Many of our signal conditioners, such as the Model 633, Model 610, FL639 and Model 119 , have configuration headers to provide bridge completion resistors, shunt calibration resistors or filter cutoff selection components. The headers can either be supplied blank for customer installation of parts or we can also supply the headers pre-populated with the correct values for your particular application.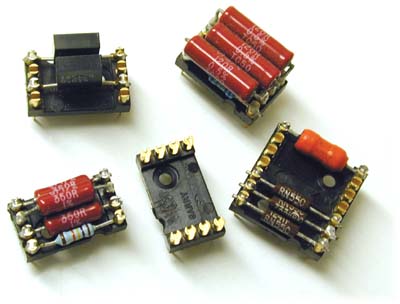 At Encore, we're committed to high quality and fast turn around time.  Our Engineering team is dedicated to providing our customers with cost effective, application specific solutions and our manufacturing facilities are equipped with the latest technology to bring your idea from concept through final production.